adjudication
Ben has been a busy music adjudicator since 2008, and is a generalist music adjudicator for the British and International Federation of Festivals. He adjudicates all musical disciplines while specialising in singing, piano, choral music and musical theatre. Much of his adjudication work also involves delivering masterclasses and workshops.
Ben is also a Music Deputy on the Adjudicators' Council, and has presented at three Federation conferences (2014, 2016 and 2018). He is an occasional member of the recruitment panel assessing potential new adjudicators, and also acts as a mentor for adjudicators starting out 'in the field'.
Sri Lanka adjudication trip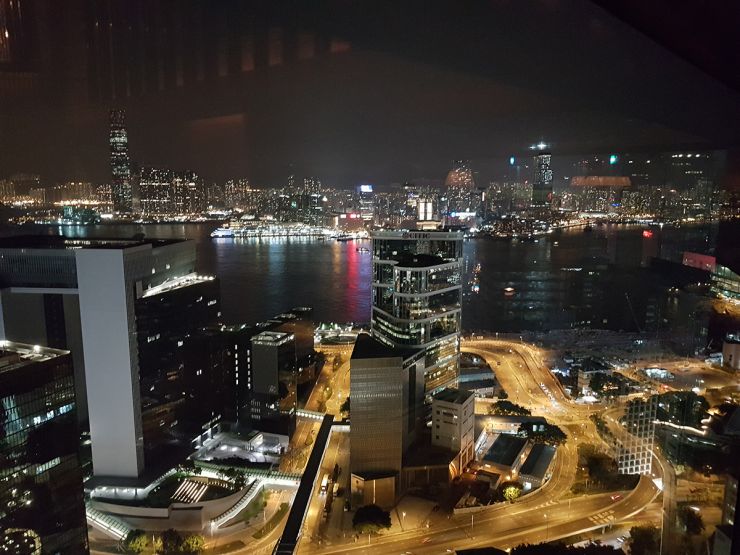 View from the Hong Kong Club (adjudication trip)
BOOKINGS
As of early 2020 Ben has adjudicated at, or is booked to adjudicate at the following festivals (numbers indicate the number of visits):
Overseas festivals: Corcaigh Feis Maitiú (1); Hong Kong (1); Sri Lanka (3); Zimbabwe (1); Gibraltar (1); Newry (1).
UK Festivals: Arun (2); Ayrshire (1); Blackheath (1); Bromley (1); Bournemouth (1); Chelmsford (1); Cheltenham (1); Chipping Norton (2); Cornwall (1); Coulsdon and Purley (1); Croydon (2); Derby (1); Devizes (3); Ealing (2); East Grinstead (1); Hart (3); Hastings (3); Holywood, NI (1); Horsham (3); Hounslow (1); Indian Queens (Cornwall) (1); Inverclyde (1); Isle of Wight (2); Leith Hill (3); Lincoln (1); Maidenhead (2); Maidstone (2); Manx (Isle of Man) (1); Marlow (1); Mid-Somerset (5); Mid Sussex (1); Milton Keynes (2); Reigate and Redhill (5); Richmond (3); Rochester and North Kent (3); Sevenoaks (2); Southampton (2); Southend (1); Stratford (2); Sudbury (1); Suffolk (4); Sutton (3); Taunton (2); Watford (2); Weymouth (1); Woking (4); Worcester (1); Worthing (4).
Schools: The Abbey (Reading); Epsom College; King's College (Wimbledon); Kingston Grammar School; Kingston Primary Schools' Competition; St John's (Leatherhead); Surbiton High; St Catherine's (Bramley); Tiffin Boys' School (Kingston); St Benedict's (Ealing); Wimbledon High; The Dragon School (Oxford).